Now everyone can have access to bits of history, through images. A project spearheaded by Kalev Leetaru of Georgetown University is making pictures from old books available to anyone who wants to view or use them.
Here's one example. The photo is from a book entitled "Prag" dated 1912, written by Josef Neuwirth. The subject of the book is Art.
According to Mike Masnick, founder and chief executive of Floor64 and editor of the Techdirt blog, who wrote about the availability of these images, "anyone can do anything with them, free of charge", and more than 2.6 million images can already be accessed on Flickr.
So enjoy them!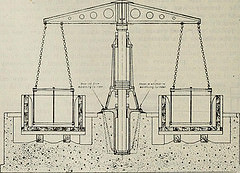 Behind this project is Kalev H. Leetaru, who describes himself, as "the Yahoo! Fellow in Residence of International Values, Communications Technology & the Global Internet at the Institute for the Study of Diplomacy in the Edmund A. Walsh School of Foreign Service at Georgetown University in Washington, DC."