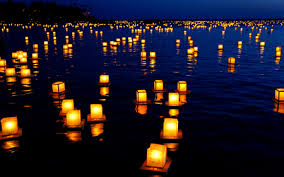 What's the best way to convince armed combatants to stop fighting and return home? Remind them of the joys of Christmas, of being with their families and children, of carols and fireworks during the festive season.   
Campaigns to make the fighters feel nostalgic and want to demobilize did just that in Colombia. Operation Christmas (2010), Operation Rivers of Light (2011) and Operation Bethlehem (2012) were launched to reach the guerrillas deep in the jungle and entice them to cease their activities.
Colombia's oldest guerrilla group, formed in 1964, are the Fuerzas Armadas Revolucionarias de Colombia (FARC). Its members attack Colombian political, military, and economic targets. The Colombian government, in particular the ministry of defense, launched a series of campaigns at Christmas time, inviting guerrillas to demobilize and rejoin society.
The three different approaches used were described as follows:
"2010 – Operation Christmas: Military intelligence identified paths used by guerrillas. 2 professional anti-guerrilla contingents and 2 Black Hawk helicopters … cover[ed] several tall trees with 2,000 Christmas lights along those paths. The lights turned on as guerrillas passed by, illuminating the message: 'If Christmas can come to the jungle, you can come home. Demobilize. AT CHRISTMAS EVERYTHING IS POSSIBLE.'
"2011 – Operation Rivers of Light: The Ministry of Defense invited friends and relatives of guerrillas to submit Christmas messages encouraging them to quit. 6,823 airtight, fluorescent capsules distributed the messages along the river routes that were increasingly being used by FARC.
"2012 – Operation Bethlehem: Powerful beacon lights were placed in towns close to FARC bases. They illuminated the sky every night, giving the demobilizing guerrillas a direction to go when they escape[d]. A further 10,000 lights were dropped along key guerrilla routes. The message sent was 'This Christmas follow the light, it will guide you to find your family and freedom. Demobilize. AT CHRISTMAS EVERYTHING IS POSSIBLE'."
As a result, according to the government's statistics, more demobilizations took place during the Christmas period from 2010 to 2012 than at the same time in previous years. In addition, a greater number of high ranking guerrillas demobilized, and underage demobilization increased by 11%.