Formula E? Is that some kind of milk with vitamin E? Or an energy bar? No, the E stands for Electric. And the Formula is racing, just as in Formula One racing.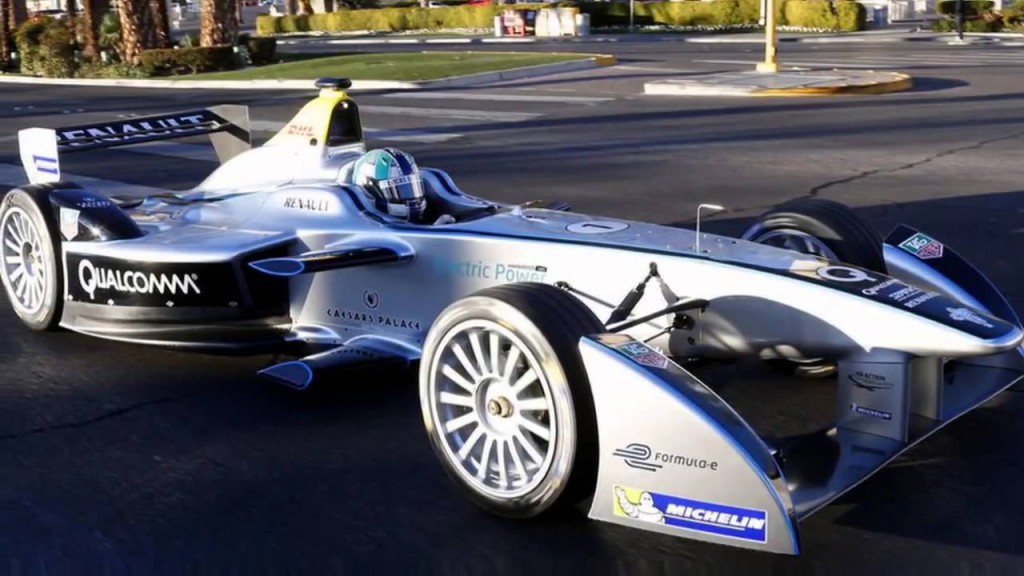 In its second season, a new car racing series is turning heads. So far, the 10-race series has taken place in such cities as Beijing, Berlin, Buenos Aires, London, Mexico City, Miami, Moscow and Paris.
So maybe you're thinking electric car racing can't possibly be as exciting as the regular Formula One championship races, right? Think again. The electric cars may not go much faster than around 140 miles per hour (225 kilometers per hour) — as opposed to a whopping 220 miles per hour (350 km per hour) for Formula One race cars — but the ePrix races are run on street circuits in the middle of major cities on four continents. The idea is to bring car racing closer to the public. So they are attracting big crowds and causing lots of excitement. Famous drivers are taking part, including Nelson Piquet Jr., who won the first season, Jacques Villeneuve (son of Gilles Villeneuve), Bruno Senna (nephew of Ayrton Senna), and Nicolas Prost (son of Alain Prost), as well as Simona de Silvestro.
Good news also is that the cars are quiet as far as race cars go and do not pollute. Currently two separate cars are driven per team over the course of a race, with drivers making one mandatory pit stop to change cars. The maximum power usage during a race is 170 kW. The cars can accelerate from 0 to 62 mph (0 to 100 kph) in three seconds. They are great looking, every bit as sleek and glamorous as their Formula One cousins. 
The concept of Formula E car racing was launched to promote electric, environmentally-friendly technology.