Egypt's economy is the second largest in the Arab world, and the largest in North Africa. With a population of some 75 million people, it is also the largest Arab nation and the most populous country on the African continent. Its main exports are crude oil and petroleum products, cotton, textiles, metal products, chemicals and agricultural goods. Although the country is currently a net importer of goods, its prominent position in Africa and the Arab world puts it in good stead to export to its neighbours.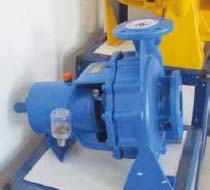 Prior to the popular uprising and change in government in Egypt, its GDP growth had started to slow and poverty levels started to rise due to the global economic crisis. Unemployment has risen to 9.4%. The government has implemented a response plan that has seen economic growth slowly start to recover, but while social conditions have undeniably improved over the past couple of decades, 18% of the population still lives below the national poverty line, showing that improvements in the economy have not succeeded in reaching many of its citizens.
Egypt's engineering sector represents one million jobs, which is not an inconsiderable number considering the size of the African market and the opportunities that exist to export to it, especially Uganda and Kenya. The Engineering Export Council of Egypt (EEC-EG) is aiming to reach those markets, creating jobs one export operation at a time. To do so, the Enhancing Arab Capacity to Trade (EnACT) programme is assisting in the preparation of market and demand analysis for Egyptian exports to African Common Market for Eastern and Southern Africa (COMESA) countries and connecting Egyptian companies with potential clients.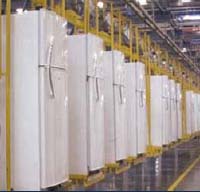 Formed in 2005, the Council aims to increase Egyptian engineering exports by improving quality criteria and by investing in domestic competitive advantages. The Council acts as a link between its members and government agencies in the engineering sector, including clusters like white goods, home appliances, electronics, water pumps, automotive industries and feeding industries, agriculture machineries, utensils and locks.
In Egypt, the EnACT programme has been designed in accordance with the country's own development strategies, and activities are being implemented in collaboration with the Ministry of Trade and Industry. In 2010, engineering exports from Egypt reached 12.5 billion EGP (US$ 2 billion), 96% of the target for the sector, which was 13 billion EGP. For 2011, the sector has fared even better, with exports reaching 9.6 billion EGP as of August 2011, representing a 25% increase over 2010 figures for the same period (source: Engineering Export Council of Egypt). However, since the Tahrir Square Revolution, Egypt has experienced a disruption in export volumes, which also has its own negative effects on the employment situation. EnACT is supporting the Engineering Council in its aim to help continue the export growth through a clear strategy that provides export-related services to exporting companies. The Council supports its members in gaining competitive advantage to achieve export-led growth through a range of services, including preparing market studies for potential markets, organizing inward and outward trade missions for key markets, participating in international fairs and exhibitions, all of which benefit from the Export Support Scheme offered by the Ministry of Industry and Foreign Trade. The Council acts as a one stop shop for its members as it links them with other export service providers and contributes to export-led employment creation. The first steps with EnACT have been the preparation of a market and demand analysis for Egyptian exports to COMESA markets. This was followed by a workshop on the unique selling proposition of engineering exports in African markets. Organized with an International Trade Centre (ITC) Africa-based consultant, the workshop brought together participants from 35 exporting enterprises in the fields of white goods, water pumps, agricultural machinery and locks.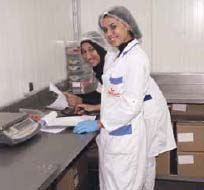 Two ITC Africa-based consultants, one from Uganda and one from Kenya, visited Cairo, where they met with a number of Egyptian companies, visited different factories and submitted complete market analysis reports for the companies. Outcomes from the market and demand analysis for the Export Council will drive a specific study on the recommended branding and marketing penetration strategy.
The programme is at its next step where it is identifying 10 buyers per country to travel to Egypt and meet with Egyptian companies to start offering Egyptian goods to these markets. At the same time, the Engineering Council is organizing a trade mission with 12 companies to Kenya, which has been identified as a potential market by the study. ITC tools like trade map and product map and the use of product-specific market research can result in the opening of new potential markets in other African countries and increase the exports of Egyptian engineering goods.
At the company level in Egypt, EnACT will be working closely with the Council and local consultants to develop and implement the campaign over 12 months, starting in March 2012, and to support Egyptian companies in improving their quality and their after sales and guarantee services, and to upgrade their marketing efforts as well as incentive systems at points-of-sale in order to effectively compete with their competitors in their own market, and also work on the regulatory side.
Through this activity, EnACT is addressing the two main challenges in Egypt: employment creation and building enterprise competitiveness.
Read the overarching story of EnACT. In this series, read also about the EnACT programme in Tunisia, Morocco, Jordan and Algeria.